Planes, Trains & Automobiles – A Travel Guide to Cape Breton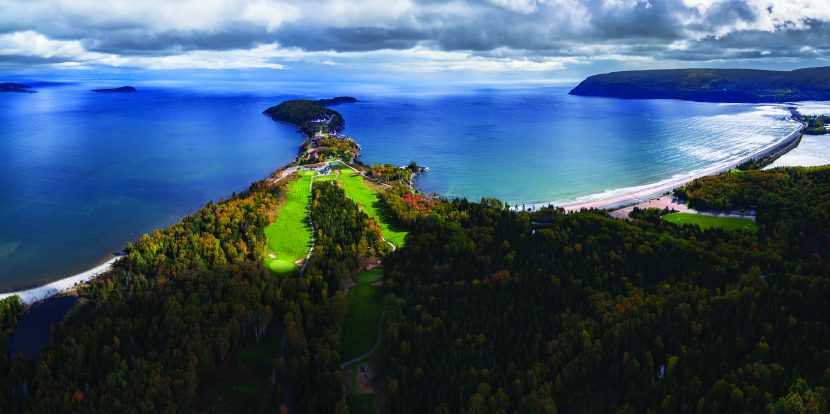 Planes, Trains & Automobiles – A Travel Guide to Cape Breton
Author: Doug Breen
Nova Scotia has now re-opened to any fully vaccinated Canadian; and since that announcement, the most common questions that I get asked are variations on the following: "I want to play Highlands Links, but what's the best way to get there?", "What else should I see while I'm there?" and "Is the course really as good as people say it is?".
Well, the answer to the last question is the easiest. Yes!
Cape Breton Highlands Links is arguably Stanley Thompson's best work – and Stanley Thompson is arguably Canada's best golf architect. Many of his courses are on various Top 100 lists, but this one is bandied about as one of the best on the planet. It really is a special place. I've previously opined why (link is here), but if you're unsure whether to place Highlands Links on your bucket list. Yes – yes you should.
There are many ways to get there, but it really comes down to how much time you have.  Flying is obviously the quickest, and there are several options to get to Cape Breton from all over the country.  If you're in a hurry, Sydney is the closest airport to the Keltic Lodge.  It's about a two-hour drive from the resort – but it's two hours of the most beautiful scenery you'll ever see.  You'll want to drive it during the day, so if your flight is late – stay in Sydney and be sure to experience The Governor's Pub, for your first taste of Cape Breton food, music, and hospitality. There are even more options to fly into Halifax, admittedly a longer drive (about 5 hours); but time spent in Halifax, is always time well spent (more on that later).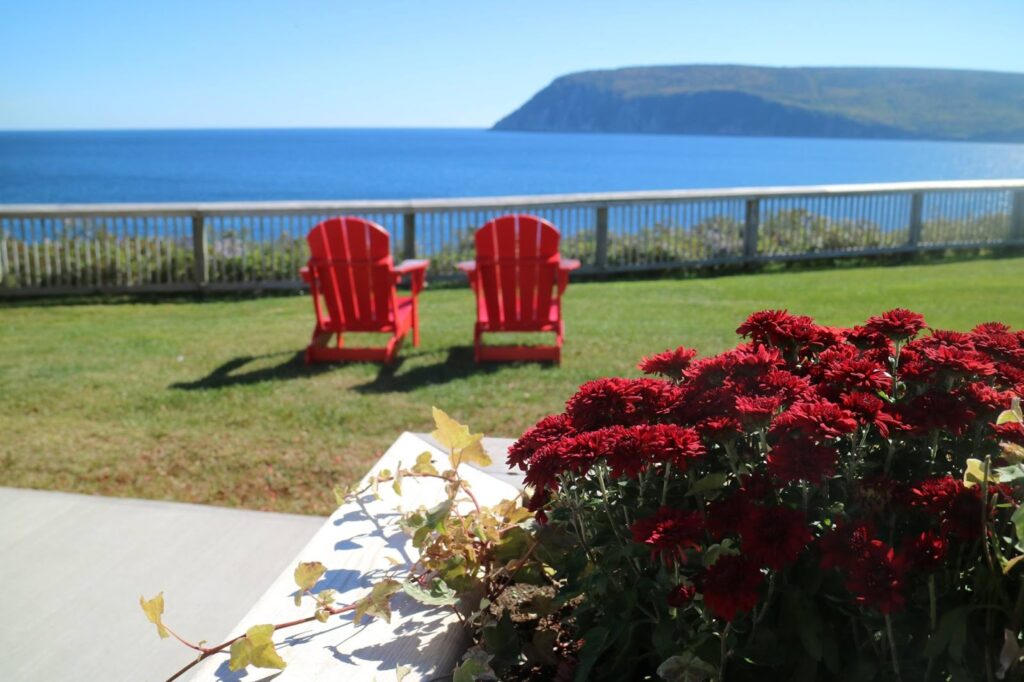 There is VIA service to Halifax, and as someone who is in love with the history and romance of 'riding the rails' – passenger trains are my personal favourite way to travel. If you've never experienced Canada's cross country train service, filled with lounges, sleeper cars, dining rooms and the like – it should really be on your bucket list too. The eastern end of the line is in downtown Halifax, right on the waterfront, among the hotels and nightlife – and as I said before; time spent in Halifax is always time well spent (but more on that later).
Thinking about driving to Cape Breton? I've done it several times now and I highly recommend it, especially if time is not a concern. It takes exactly 21 hours to drive from the GolfNorth Head Office in Waterloo to the front door of the Keltic Lodge (adjust for where you live). If you're into historic plaques, the entire history of Upper Canada, Lower Canada, and the Maritimes is laid out along the way. I've done the hero drive, where one drinks a barrel of coffee and hammers straight through – I don't recommend it. First of all, I missed all the interesting things along the way; and second, by hour 20, the sound of my heartbeat had my wife ready to push me out onto the highway. Anyone who has driven to Florida knows what I'm talking about. Imagine spending 21 hours in a van with someone who played Pokemon Go the whole time! My advice is to take a couple days (or three) and make the drive part of the vacation.
If the plan is to divide it into two days of driving, the halfway point from my house, is a lovely tourist town in Quebec called Riviere-du-Loup. It was cottage country, going back to our Prime Ministers of the 1800's. Make sure to get there in time for dinner, as the restaurants are outstanding. One piece of advice; during the summer months, have a reservation in advance for both hotels and dinner – the place can get very, very busy. Also be sure to see The Falls in the morning before you turn south through New Brunswick and on to Nova Scotia.
A three-day drive allows for a stop in Montreal or Quebec City (both excellent choices); and for the second night, Moncton or Saint John will make a lovely evening, and allow you to experience the world-famous tides on the Bay of Fundy.
Many are telling me that they intend to drive down this summer, as they aren't 100% ready to climb onto an airplane, but however you decide to travel, the remaining question is, "What else should I see while I'm in Nova Scotia?"
I've already alluded (twice) to how much I love the Halifax waterfront. Halifax is reputed to have more bars per capita than any other city in Canada – and I have no reason to doubt it. You can't swing a dead cat, without hitting a pub, night club, bar, restaurant, saloon, music venue, or any other name you can come up with for a night spot. Nearly all of them have live music. All of them have great food and great service. My personal favourites: The Five Fishermen for seafood, The Bicycle Thief for Italian, The Lower Deck for live music, and Johnny K's for a late night donair. Honorable mention goes out to Durty Nelly's, The Stubborn Goat, The Split Crow, The Halifax Alehouse, and a dozen more. It's hard to leave Halifax, but there's so much more to see.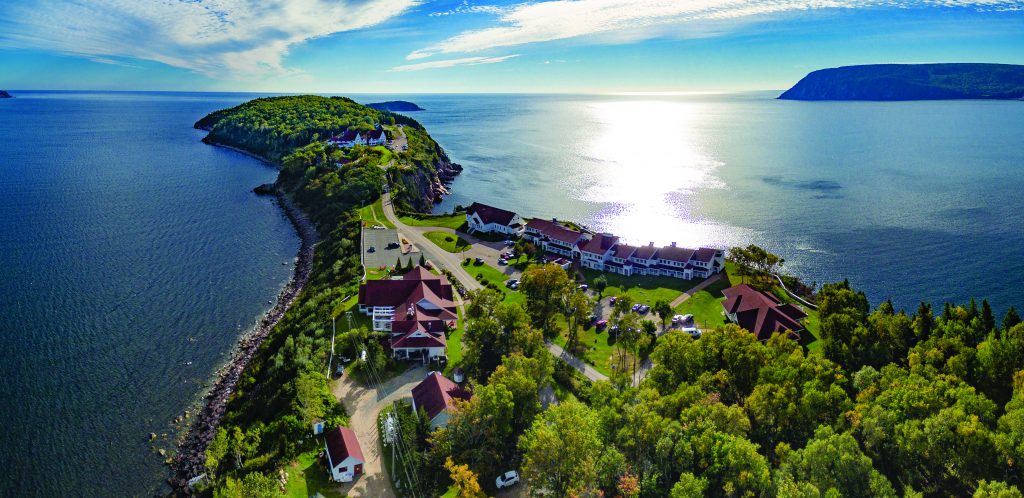 The world-famous Cabot Trail goes right past our front door at the Keltic Lodge. No trip to Nova Scotia is complete without taking in the stunning landscape of this epic drive. The town of Baddeck is the home of the Alexander Graham Bell Museum, an absolute must-see for the historian or scientist in the group. The Acadian village of Cheticamp features an entirely different French take on maritime cuisine – and rug hooking! There are unique retail stores featuring one of a kind Cape Breton merchandise all around the Trail, and the restaurants are just as special. I've spent the better part of a decade looking for the best seafood chowder in Nova Scotia, and three of my top-five are on the Cabot Trail (obviously the Chef at the Keltic Lodge makes the best one). There is a preponderance of hiking available – there might be more hiking trails in Cape Breton Highlands National Park, than there are Bars in Halifax!
If more golf is desired, the Cabot Links and the Cabot Cliffs are just off the Cabot Trail in Inverness. Coupled with Highlands Links, it's remarkable that three of the top 10 public courses in Canada are right here together on Cape Breton Island! The great secret is that there is even more excellent golfing – Bell Bay, Ben Eion, and Portage are all excellent options, but there are great options at every price point.
Whatever method you choose to travel, and whatever else you decide to see, make sure that you plan to spend a few nights at the Keltic Lodge. Even if you don't golf at Highlands Links – the Spa, the dining, the music and the views will make for an experience you'll never forget.
Summer Is Here: A Long-Awaited Cape Breton Golf Getaway
Summer Is Here: A Long-Awaited Cape Breton Golf Getaway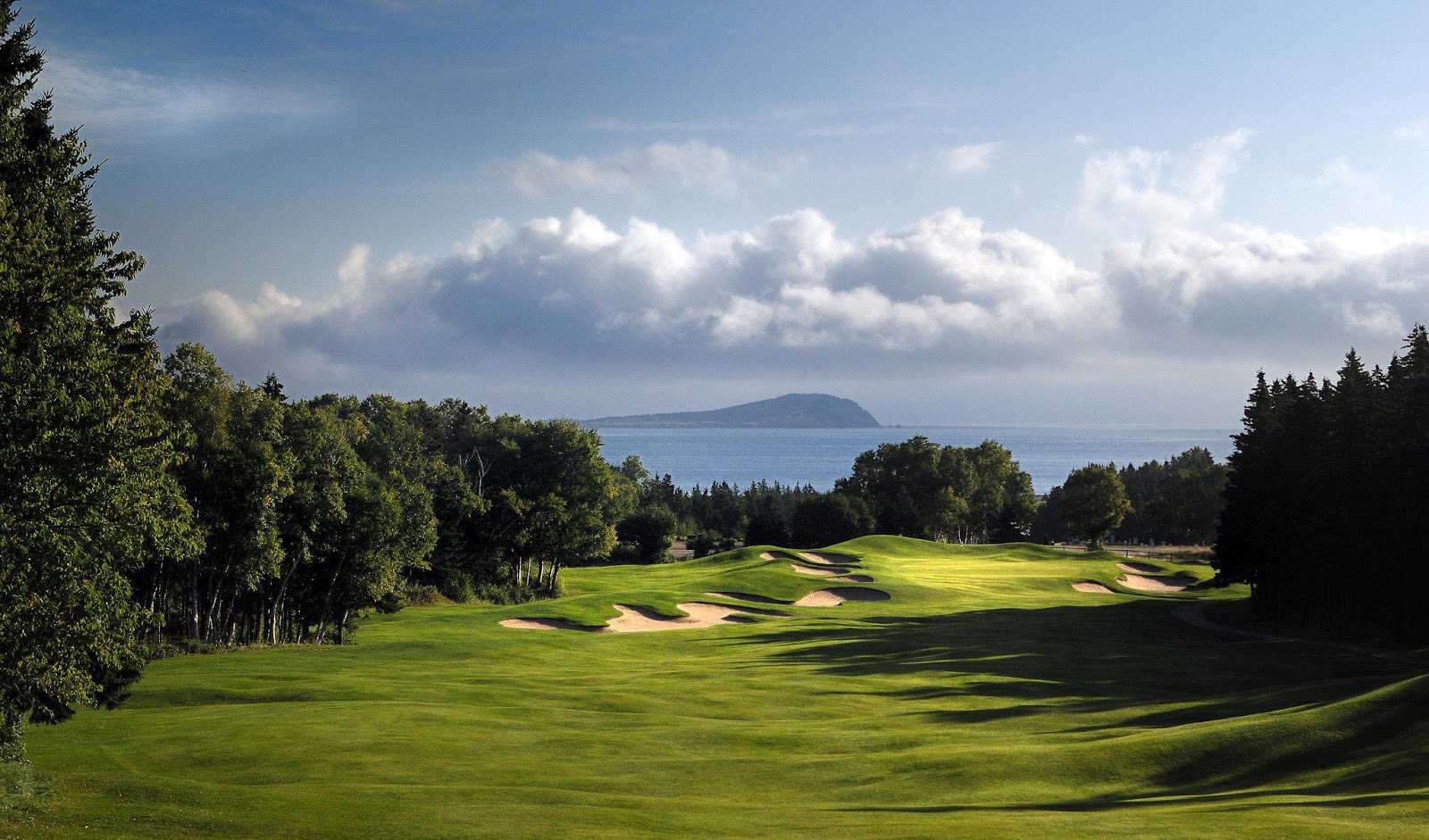 Despite all of this global chaos, one thing remains a certainty: Golf is essential. For some, golf is an escape. For others, golf is a hobby. But, for many of us, golf is a way of life. There's just something magical about the way the pale ball sweeps the dew off the green as the sun rises above the Atlantic; the soothing sounds of distant mowers lopping off three days of lush growth; and the feeling one obtains after sinking a 25-foot birdie putt. Golf brings friends closer together. Golf bonds couples. And, of course, golf often serves as a business tactic. Luckily for you, Keltic Lodge at the Highlands' award-winning links-style course is still here, awaiting the challenge. As one of the top-reviewed Cape Breton golf courses, we're gleefully expecting an influx of Novan Scotian and jet-setting golfers on June 1 and well beyond.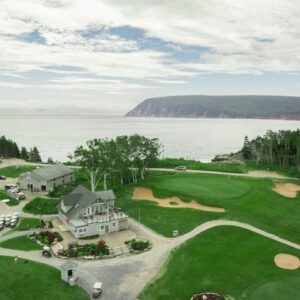 Cape Breton Golf: Natural Beauty and Craftsmanship Meld
It's no secret that summer travelers flock to Keltic Lodge for the world-class Cape Breton golf. While the island's jagged coastline, dramatic waterfalls, and lush backcountry remain alluring, nothing tops 18 holes of championship golf on a Stanley Thompson-design masterpiece. Cape Breton Highlands Links remains the fourth-best course in Canada; it's often compared to Pebble Beach's Cypress Point. Thompson's unique design laps through dense forestry along rugged Ingonish Bay. The course has everything and more, including peaceful ponds, awe-inspiring ocean views, deep bunkers, towering mountains, firm greens, and those wild, unlevel fairways.
Cape Breton Highlands Links
While not a "true" Scottish links-style course, Thompson was able to masterfully craft a distinctly links-esque landscape amid a prickly, thick forest. There are still plenty of wind-swept sand dunes, rising grounds, open parkland, and dramatic ridges. Covering approximately 6,600 yards of sheer Nova Scotian beauty, golfers of all skill levels are welcome to revel in this classic Cape Breton golf masterpiece. Experienced golfers will find great pleasure in the challenge, while new lovers of the game will appreciate each and every vantage point of this glorious land. As the shoulder season approaches, don't forget to book tee times to coincide with your upcoming stay.
Award-Winning Nova Scotia Golf Resorts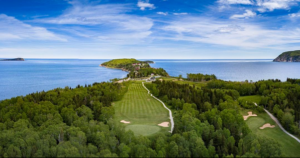 Unlike most Cabot Trail golf courses, Keltic Lodge also boasts a world-class resort, highlighted by its fine dining, spa facilities, and oceanfront accommodations. Combining a genuinely rejuvenating stay at an award-winning resort with several rounds at one of the best golf courses in Nova Scotia is a no-brainer. Most memorable Cape Breton golf vacations also include an afternoon or two of adventure, as the resort rests along the western edge of Middle Head Trail. A long-awaited, well-deserved Keltic Lodge golf getaway is closer than you think; book now at KelticLodge.ca before prime tee times dry up over the coming weeks.
Post-Coronavirus Safe Travel to Cape Breton Island
Post-Coronavirus Safe Travel to Cape Breton Island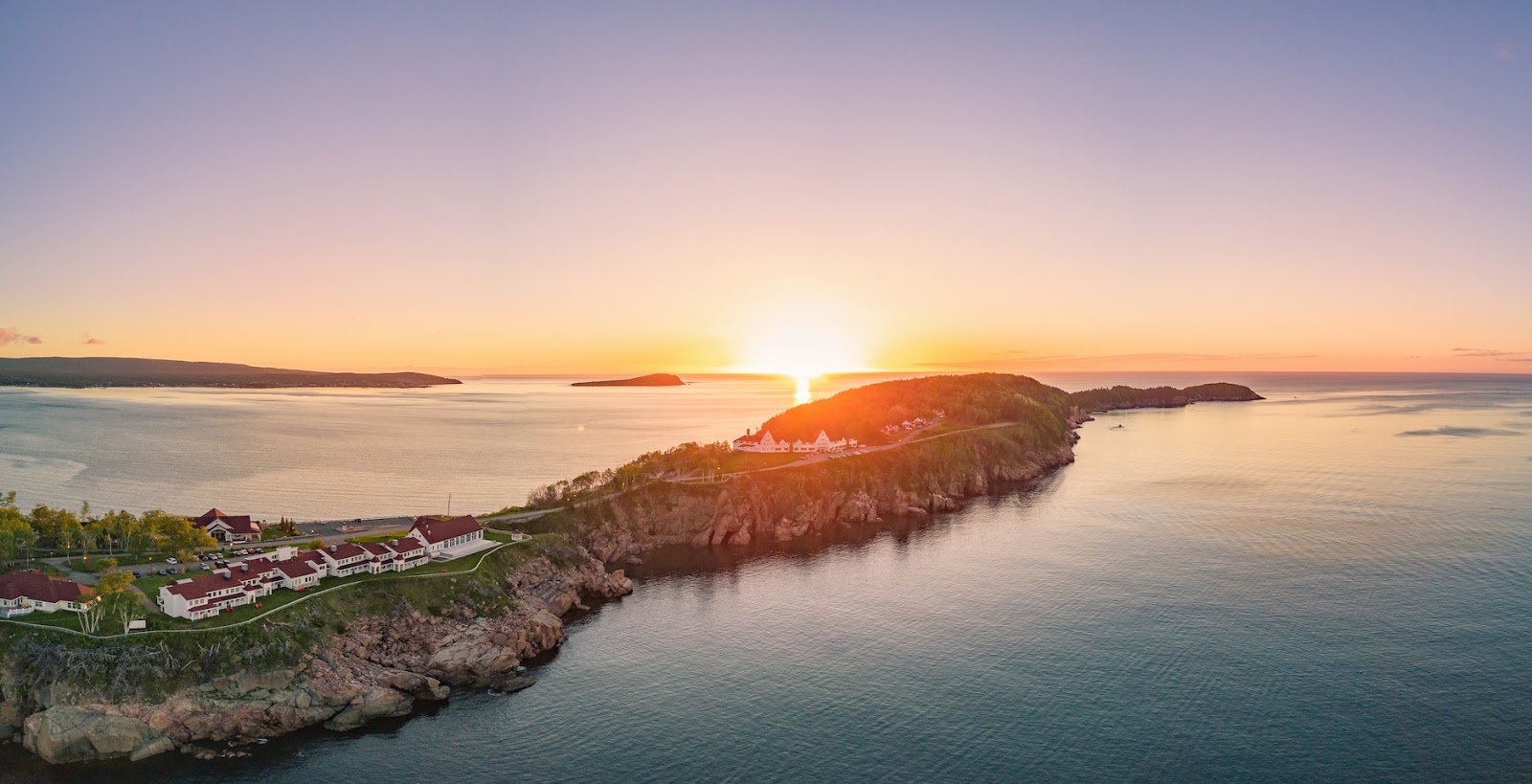 The Nova Scotia Health Authority, much like surrounding provinces, predicts coronavirus' peak to be in late April. Due to increased odds of community spread, this date chiefly affects highly-populated areas, mainly Halifax. As of April 7, 2020, 310 people have tested positive for COVID-19 in Nova Scotia. Less than three percent of all tests, however, returned positive. Thus, there's growing hope that summer's arrival will be a new beginning, of sorts, for the province, as life gradually returns to normalcy. Safe travel, post-coronavirus, will be of utmost importance for all, especially as hundreds of thousands of people seek momentary refuge from the city. One of those safe refuges is the Cabot Trail, primarily Keltic Lodge at the Highlands.
Safe Travel to Keltic Lodge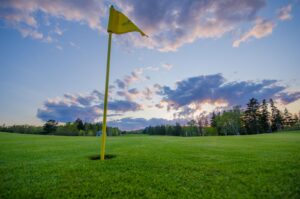 As we inch closer to our long-awaited opening day (June 1, 2020), we continue to diligently monitor the situation while also enhancing our already-stellar cleansing techniques. Safe travel to and from Keltic Lodge at the Highlands is as innate as an Atlantic Ocean sunrise, as our location on Cape Breton Island naturally fosters social distancing through the art of hiking, golf, picnicking, sailing, swimming, and cycling. Families, couples, and even small groups are urged to head north to the Cabot Trail en route to something special—something remote, wide-open, and undeniably beautiful. Because now, more than ever, Nova Scotians need a getaway that's equally rejuvenating, indulgent, adventurous, and relaxing.
10 Travel Tips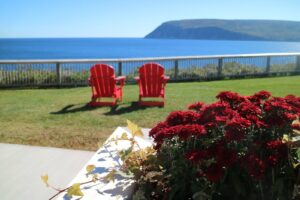 The days, weeks, and months that succeed COVID-19 will look vastly different depending on your location. There's no doubt that Canadians will continue to wrestle with the thought of safe travel to a bustling city. But, at the moment, city dwellers are aching for an outdoorsy adventure to a remote destination, such as Cape Breton Island's peaceful east coast. What makes Keltic Lodge at the Highlands so incredibly unique, particularly in comparison to neighbouring Cape Breton resorts, is that we combine the outdoors with sophistication, elegance, and charm. To ensure that your upcoming summertime escape to Keltic Lodge is nothing short of flawless, we've compiled 10 handy safe travel tips.
Continue to practice some level of social distancing as we all adjust to life after coronavirus.

Embark on a variety of outdoor recreational activities, perhaps ones that are foreign to you, such as nature photography, geocaching, or cycling.

Always carry a travel-sized bottle of hand disinfectant—and use it.

Continue to follow Nova Scotia's

public health advice

on safe travel.

Get plenty of REM sleep. It's a vacation, after all.

Stay hydrated.

Eat a balanced diet. That's easy, thanks to

our award-winning chefs

.

Don't be afraid to consult our masterfully-trained housekeeping staff about special requests. We're always here to help!

Remember to slow down. Take time to appreciate each other and the natural beauty of Keltic Lodge.
Luxurious Cape Breton Accommodations
Keltic Lodge at the Highlands is proud to be one of the top-reviewed Nova Scotia resorts. Our worldly staff takes great pride in providing the highest quality of hospitality to match our on-site amenities, nearby attractions, and award-winning golf course. To learn more about our luxurious Cape Breton cottages and a potential mid-summer stay, please give us a call today at 902-285-2880.
Summer Draws Near: A Cape Breton Hiking Guide
Summer Draws Near: A Cape Breton Hiking Guide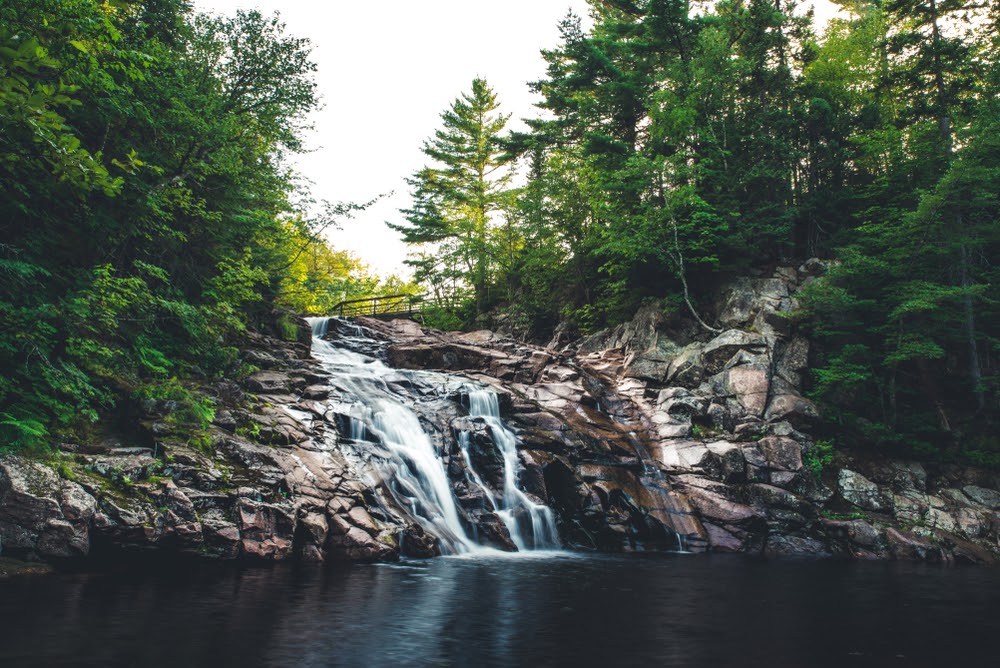 As summer casually approaches, thousands of Nova Scotians begin to daydream about putting for birdie at Cape Breton Highlands Links, dining on freshly-netted lobster, and exploring Cape Breton Island's various landscapes. And, of course, the preferred form of exploration for guests here at Keltic Lodge at the Highlands is a good, old-fashioned hike into the "unknown." Cape Breton Highlands National Park is revered for its awe-inspiring coastal lookouts, backcountry lakes, and densely-thicketed forests. Thus, a Cape Breton hiking excursion typically sits atop most traveller's mid-summer Nova Scotia bucket list.
The Top 5 Cape Breton Hiking Trails
After savouring a plate of delicious (and beautifully-plated) eggs benedict, set your sights on the vast wilderness that sways with the wind outside of your suite's window. To ensure that your mid-summer escape to Keltic Lodge is nothing short of flawless, we've compiled five of the most beloved Cape Breton hiking trails, all of which are a short drive (or walk) from the property. So, laces up your boots, fold your map, and trek into the province's prettiest national park.
This list has a little bit of everything: waterfalls, beaches, mountain overlooks, and cliffside trails. That being said, none of them can top the sheer beauty of Franey Trail, a 7.2-kilometre loop that rolls along a jagged, breathtaking valley. Franey Trail, as you can imagine, is quite popular during autumn's peak.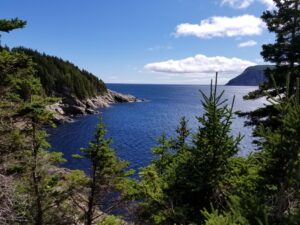 Guests can pick up Middle Head Trail on the eastern edge of the property. It's a mostly flat jaunt, so it draws the attention of nearly every age group. The trail meanders down the heart of the peninsula, but there's ample opportunity to explore the many coves that line the cliffs. A couple of islands, most notably Steering Island, are visible from the trail.
For those with a special place in their heart for towering oceanic waves, don't omit the Coastal Loop from your Cape Breton hiking itinerary. This free-flowing, 1.9-kilometre loop features four distinct Atlantic Ocean lookouts, many of which sit atop towering rock formations several feet above the sea.
A visit to Mary Ann Falls only requires about 20 minutes of your day. However, during the summer months, a lot of thrillseekers saunter into the pristine pool of spring-fed brook water at the base of the fall for a refreshing soak with friends new and old. The waterfall itself is quite beautiful, and, during dry spells, a lot of adventurers climb the fall to its peak.
The final stop on our self-guided Cape Breton hiking expedition is Lake Warren, a quiet, backcountry hidden gem with the quietest beach on the province. Not a lot of travellers know about this secluded lake or its restorative powers. With minimal elevation gain, Lake Warren is definitely a locale that the whole family can agree upon.
Historic Cape Breton Resorts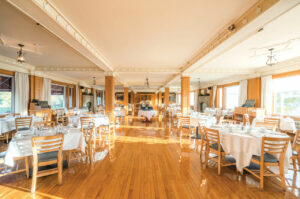 Most guests combine a half-day of Cape Breton hiking with 18 holes on the Links, dinner inside the Purple Thistle Dining Room, and drinks at dusk on a private deck. Keltic Lodge at the Highlands, which opened its doors in 1951, remains one of the top-reviewed Nova Scotia resorts. We pride ourselves in offering a unique blend of luxury, sophistication, and convenience, with a touch of adventure. Book your long-overdue getaway to the Cabot Trail now!
GolfNorth Announces Extensive Renovation Plan
GolfNorth Announces Extensive Renovation Plan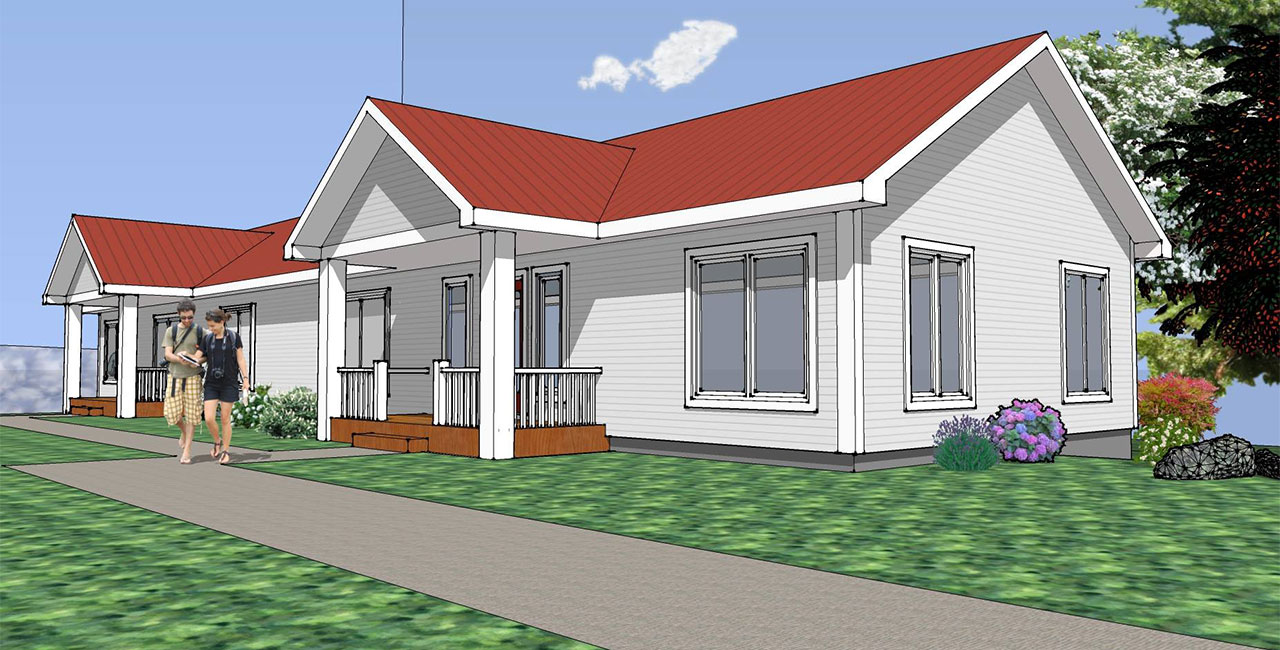 In recognition of the Resort's 75th anniversary, GolfNorth is pleased to announce our vision and plan to re-establish Cape Breton's Keltic Lodge and Cape Breton Highlands Links, as the number #1 destination for food, golf, scenery and hospitality in Canada, with over $2 million in improvements over the next 9 months.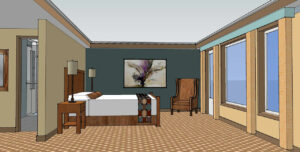 Over the coming winter, we have an ambitious plan to upgrade, renovate and create a variety of accommodations, facilities, golf course and customer service enhancements. Our desire is to radically improve the Keltic experience for visitors, while honouring the history of this iconic landmark. Areas that will see immediate attention include; renovations to Ceilidh Hall and the Atlantic Restaurant, additional rooms, enhancements and modern washrooms in the Inn at Keltic, and the addition of several executive suites for golfers, situated a pitching wedge from the first tee. GolfNorth intends to work with Parks Canada, Destination Cape Breton, and the local community to ensure that these improvements are successful and completed in time for opening in 2016.
Last but certainly not least, are improvements to the Cape Breton Highlands Links golf course. This magnificent piece of golf history has been fighting back in recent years, and will also enjoy several changes this winter. The Clubhouse will be de-modernized and become more reflective of the classic 1941 era. The kitchen will be upgraded to create new opportunities within the food and beverage operation, and additional dining and deck areas will be added. On the golf course itself, we will continue with tree clearing, the leveling of tee decks and drainage improvements; all of which are integral to carrying out the Master Plan created by Parks Canada and architect Ian Andrew through to its completion.
Every Canadian, who has ever travelled the Cabot Trail, knows that Cape Breton is simply a marvel of Canadian wilderness. Keltic Lodge and Cape Breton Highland Links are two remarkable gems, offering some of the most breathtaking views in all of Canada. The fact that these treasures exist at the nexus point between the workaday world, and Cape Breton Highlands National Park, is the stuff of dreams. No planner, developer, or golf course architect could ever hope to repeat what has developed organically on the peninsula. We intend to make the Lodge and Course a point of continuing pride for the people of Ingonish, Cape Breton, Nova Scotia, and Canada⁠—and we are going to invite the world.
GolfNorth Properties is a Golf and Resort management company, based in Kitchener-Waterloo, Ontario. Founded in 1994, the company has expanded steadily, and is a national leader in the consolidation and management of golf properties.