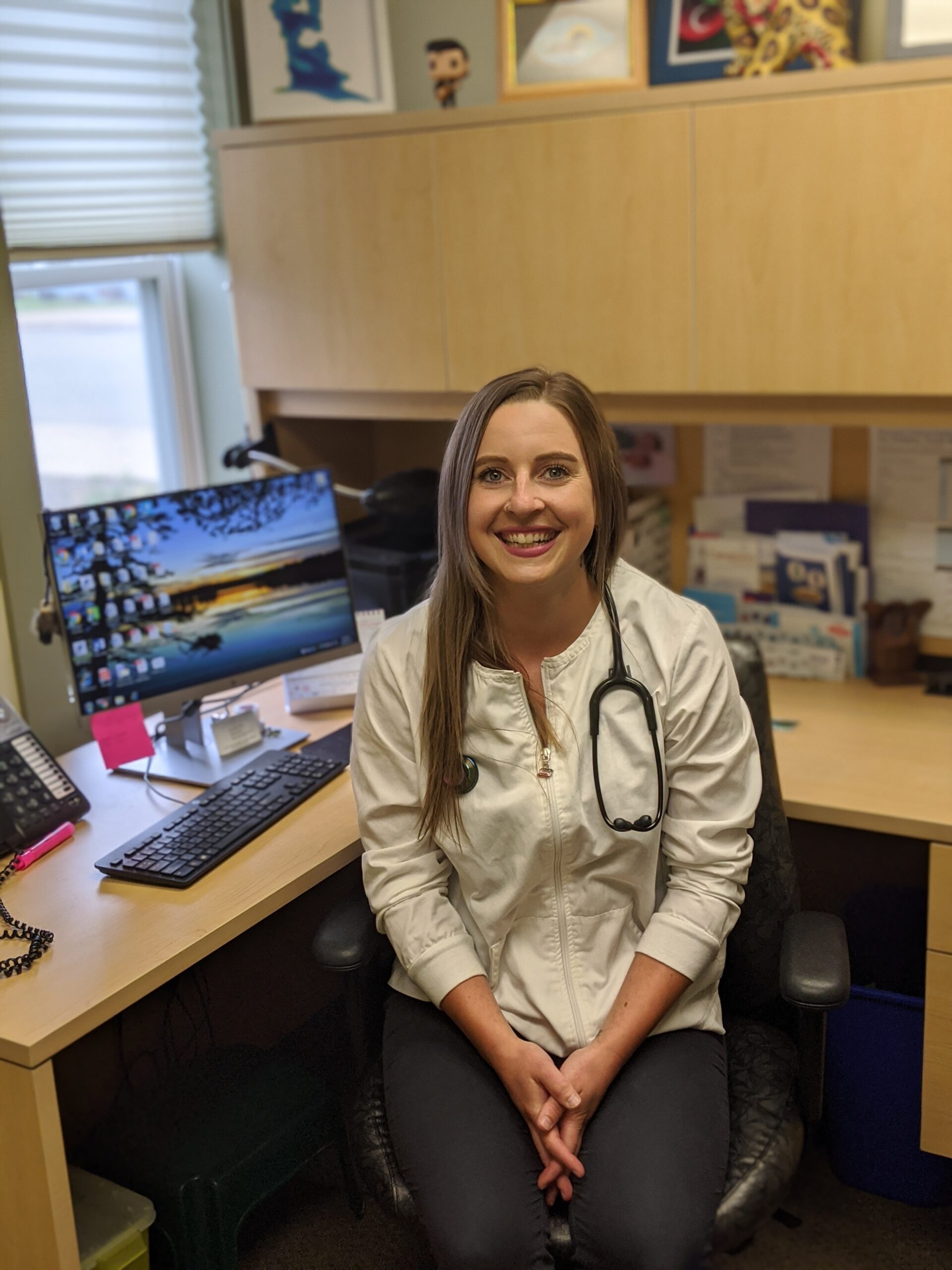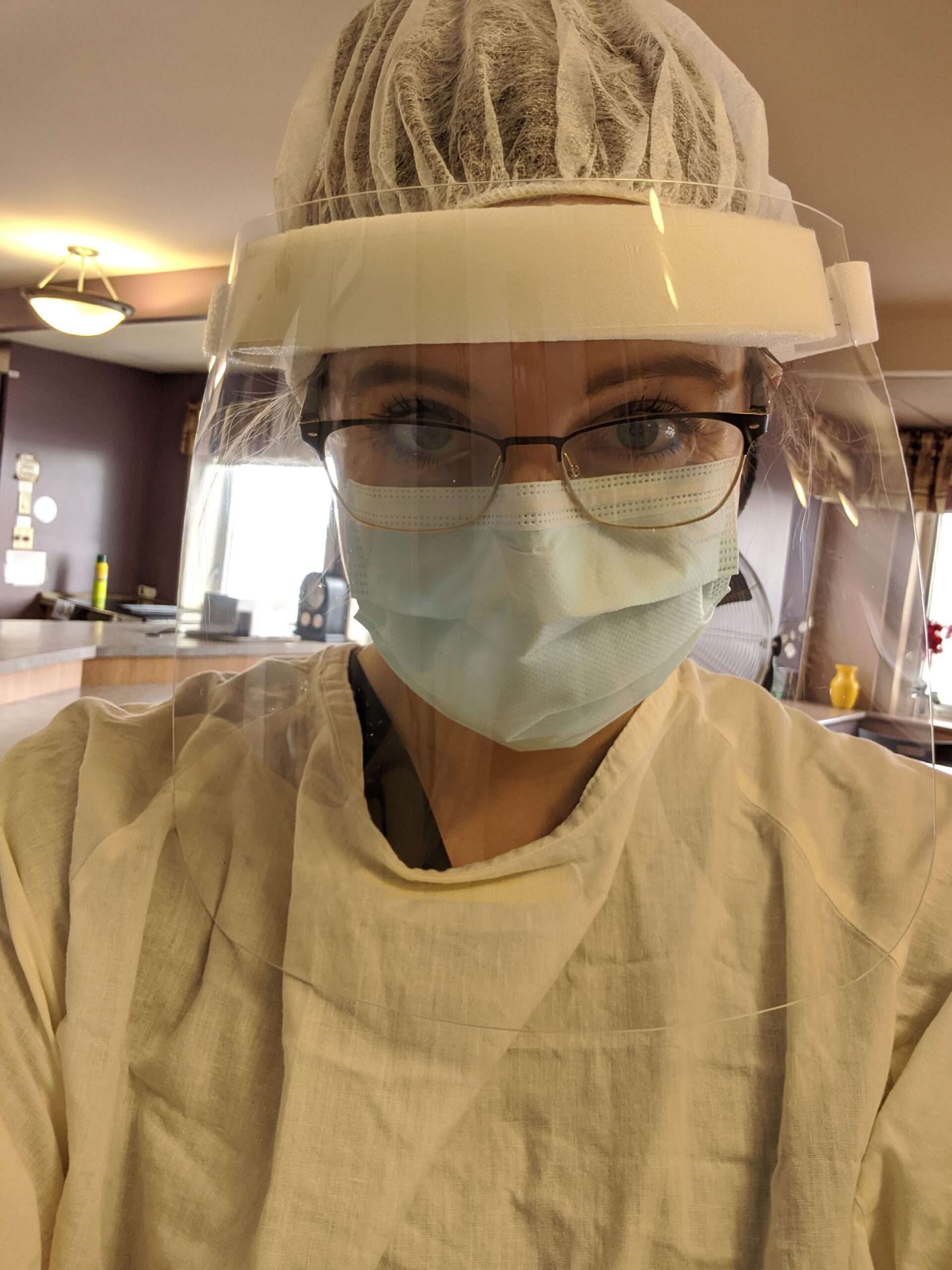 Congratulations to our frontline nomination winner, Mary-Ann MacDonald! Mary-Ann has shown incredible strength and compassion in a trying time for many. Stepping up for the greater good when Nova Scotia needed it most ✨
While there was only one winner, we greatly appreciate all the wonderful stories that were sent in and would like to thank each and every nominee for the hard work you do on a daily basis ❤️
Please take a moment to read Mary-Ann's story submitted by her sister, Amanda.
STORy
"My sister is a force. An altruistic, hard-working, force who has demonstrated not only courage but great personal sacrifice during the pandemic. All for the simple reason that she felt it was the right thing to do.
Typically, she works as a Family Practice Nurse at Hantsport Collaborative Practice. But when this hit, and Family Practice volumes slowed, Mary-Ann felt so strongly called to step forward that she actually approached the NSHA to allow her to be redeployed to a greater area of need. Her first redeployment came at Magnolia long term care facility, our province's first LTC outbreak. Mary-Ann quickly refreshed her other nursing skill sets and did full-time shifts on top of a long drive in addition to maintaining her responsibilities at her clinic. As the Magnolia staff recovered and finished isolation periods, she then said "yes" without hesitation to start at Northwood, the epicentre of the outbreak, and COVID related death. This work was not easy. Long term care nursing is challenging at the best of times, but this was more than a challenge. It has been extremely physically and mentally demanding work, in full PPE with the highest risk of personal transmission out of any COVID related work that our system has required. In addition to that, the mental stress on patients, family members and other staff has been staggering.
When Mary-Ann first took on this work, she and her partner made the difficult decision for her to self isolate in their basement. Her partner's mother had been living with them following some health issues and his job has in person requirements. She felt that the risk of exposure to her family was so high that she has lived in her own basement, alone, dependent on meals being left at the top of the stairs until this past Friday when her post-Northwood work swab came back negative. There's been some lonely chats and really tough moments but her quality of life in that time really struck me today when she said "it's just been so nice being able to go to the fridge again if I feel like something". The value of personal connection has never been more apparent in our world and the lack thereof has been another heart-wrenching obstacle for her to overcome while maintaining such engaging work.
I am a Family Physician and have worked in a variety of different settings in the last number of months, with a variety of different health care professionals. We have all stepped up and it has been challenging. I am so very proud of my colleagues in health care. I have witnessed grit, resilience, kindness and gratitude. However, I honestly have not seen such selfless personal sacrifice and bravery as I have witnessed by my sister Mary-Ann. You won't see her interviewed on the news, and her contribution is likely to go unnoticed by most. This Front Line Hero package would be a perfect opportunity to recognize a wonderful contributor to Nova Scotia's fight against COVID-19.
Thank you for your consideration."